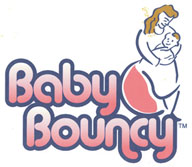 Check it out!
Heres what people are saying about Baby Bouncy:
I found my baby liked to be gently bounced while being held to get her to sleep.
Baby Bouncy allows me to do just that as well as tone my body after pregnancy.
Copyright ©2013-2014, Baby Bouncy Inc. All rights reserved.